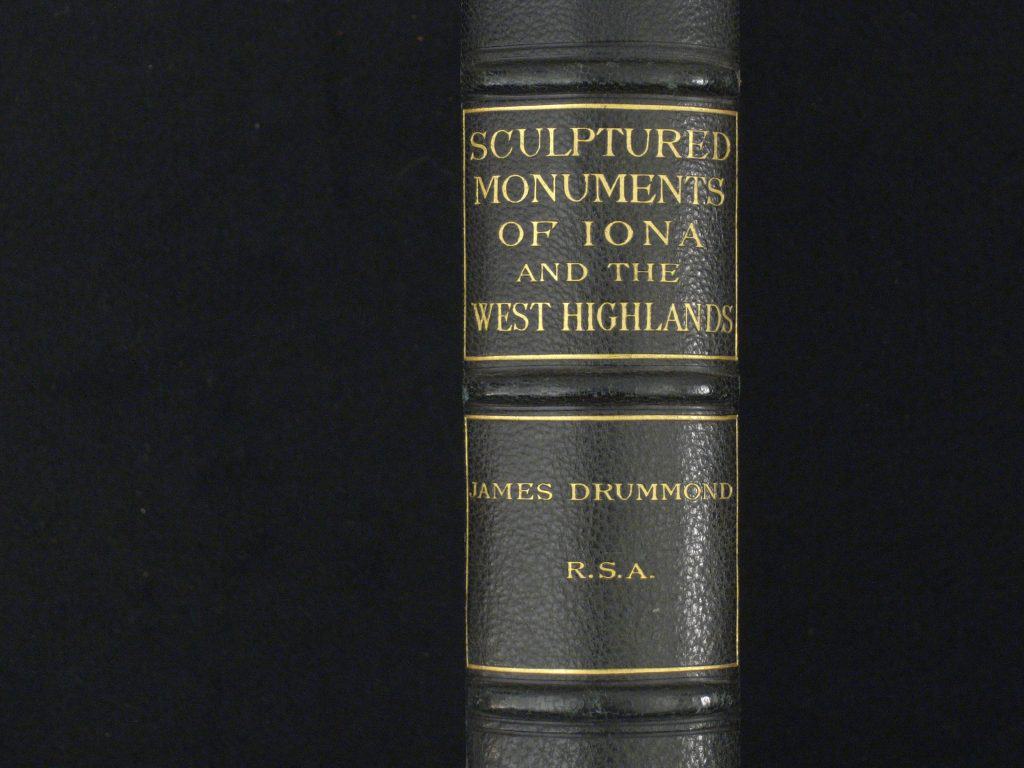 Sculptured Monuments in Iona and the West Highlands by James Drummond
To enquire about this item
please click here
Price: £625
Ref: 07.046
Item Description
For scholars of Scottish weapons this magnificent production is an invaluable aid to mapping the evolution of the Scottish sword form in the Western Highlands and Islands from the 13th to the 16th centuries. During this time the sword evolved from the single-handed lobated pommel type, with downward sloping quillons with swollen terminals of Viking origin, to the more massive Highland two-handed sword (otherwise known as the Claymore) in the 16th century.
The journey is mapped by Drummond's superb illustrations of grave slabs located in burial grounds at Iona, and mainland coastal locations, including: Balquhidder; Dunbar; Eileanmor; Ettleton; Glencoe; Kiels; Kilavon; Kilcevin; Kilkenzie; Kilkerran; Killean; Kilmartin; Kilmichael; Kilmichael Glassary; Kilmory; Saddle; Strachur and Strath Lachlan. Many of these slabs are carved with contemporary swords down the slab lengths amongst scrolls of Celtic foliage. Given that only a handful of 14th and 15th century Scottish swords survive today, these depictions in stone are a most valuable source of information. Other illustrations of slab carvings are also present and are of value to the historian – such as ecclesiastical figures, armoured figures and symbols such as galleys, shears and set squares. Many of these slabs today are in much poorer condition than when they were recorded by Drummond, and some, are now lost. The art work in these carvings is beautiful and testimony to the skills of the schools of carving in the region which received the patronage of the Lords of the Isles and local clan chiefs until the middle of the 16th century.
Printed for the Fellows of the Society of Antiquaries of Scotland, Edinburgh, 1881, this edition is finely bound in original quarter dark green morocco over marbled boards, leather spine with five raised bands and bright gilt lettering. The book consists of a 19 page Introduction & Index of Plates followed by 99 lithographed colour plates on heavy paper with letterpress descriptions on separate sheets plus a small colour illustration on the title page. The binding is tight and the interior bright and clean. The cover boards have some bumping and light scratches. This is a large folio measuring 15 inches (38 cm) 11 inches (28 cm) and 2 inches (5 cm) thick.