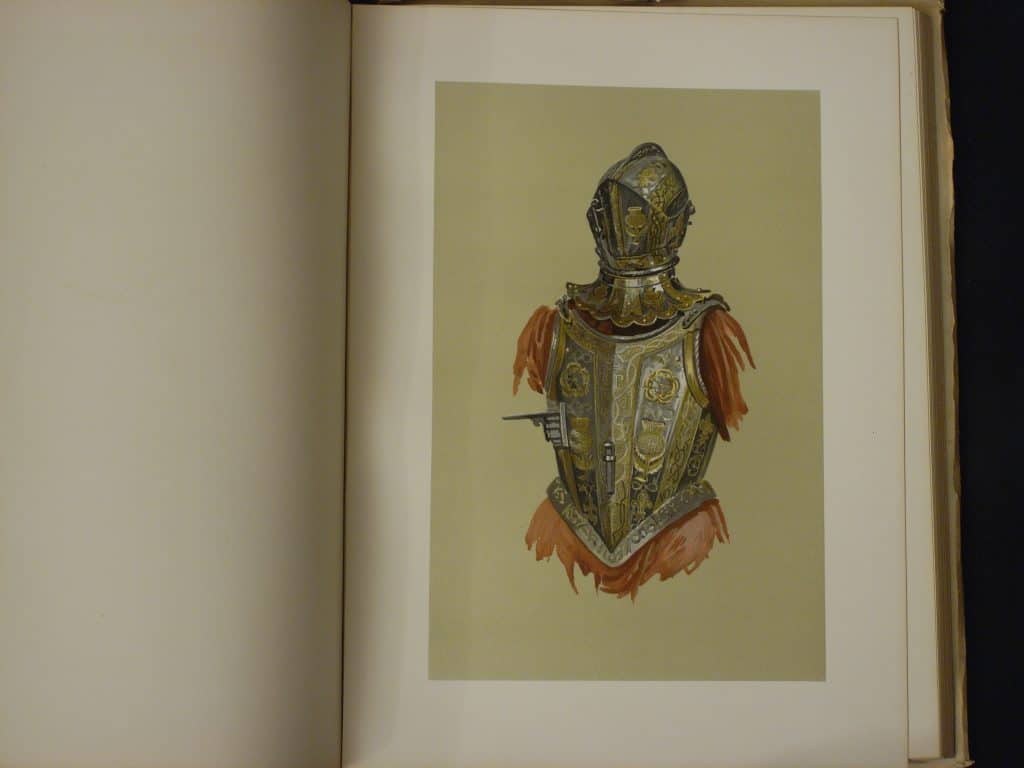 Relics of the Royal House of Stuart by Gibb & Skelton Published in 1890
To enquire about this item
please click here
Price: £425
Ref: 25.13
Item Description
A rare copy of "Relics of the Royal House of Stuart" by William Gibb and John Skelton CB, LLD with descriptive notes by W H St John Hope MA, published in 1890 by MacMillan and Company London and New York. A well presented folio with 40 colour plates and descriptions of over 80 objects associated with the Stuart line of rulers from Mary Queen of Scots to Prince Charles Edward Stuart. Bound with a leather gilt spine and cover overlain with parchment to the middle front and back covers. Gilt title centre front and on the spine.
This heavy folio contains an introduction to the Stuart line in context with the major periods Scottish and English history in the 16th, 17th and 18th centuries covering the rise and dramatic fall of the House of Stuart. The high quality illustrations bring to life under one cover the main surviving objects which today connect us with the long gone Stuart dynasty.
Objects discussed range from King James I / VI cradle, one of King Charles I shirts worn at his execution, the Bothwellhaugh carbine used to shoot James Hamilton in 1570, plus more homely objects such as a cuff from Lord Darnley's glove and a tartan coat which belonged to Prince Charles Edward Stuart. Stunning craftsmanship is visible in the depictions of watches and jewellry.
The folio measures just over 12.5 inches (32 cm) by  16.25 inches (just over 41 cm). The interior condition of all pages and plates is good.