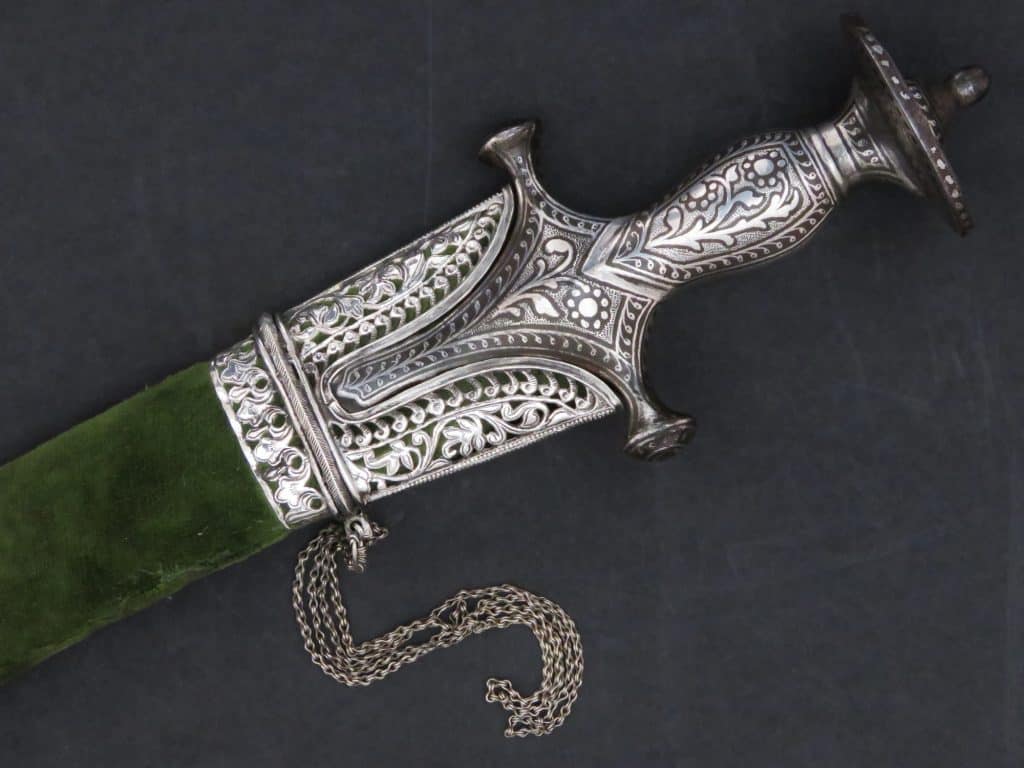 Fine Indian Talwar with Persian Watered Steel Blade
To enquire about this item
please click here
Price: £2,650
Ref: 004.18
Item Description
An Indian Talwar dating to the 18th or early 19th century with an iron hilt  applied with silver koftgari and mounted with an attractive Persian-made  watered steel blade. The Talwar retains its original wooden scabbard bound with green cloth and with white metal mounts engraved and pierced with attractive delicate patterns of scrolls and foliage.
The grip is of approximate diamond section and swollen in the middle. The cross guard quillons are swollen at the ends with disc-like terminals and broad langets extend  down the blade either side from the base of the hilt in the usual manner.
The disc-shaped pommel is mounted with a long tapering tang button on a swollen dome-shaped base. The fine quality blade is forged in the "Persian" manner and manufactured from a dark grey wootz.  The blade measures 25.25 inches (just over 64 cm) when measured along the convex curve of the cutting edge. The overall length of the Talwar measured in a straight line tip to tip is 29.25 inches (74.25 cm).