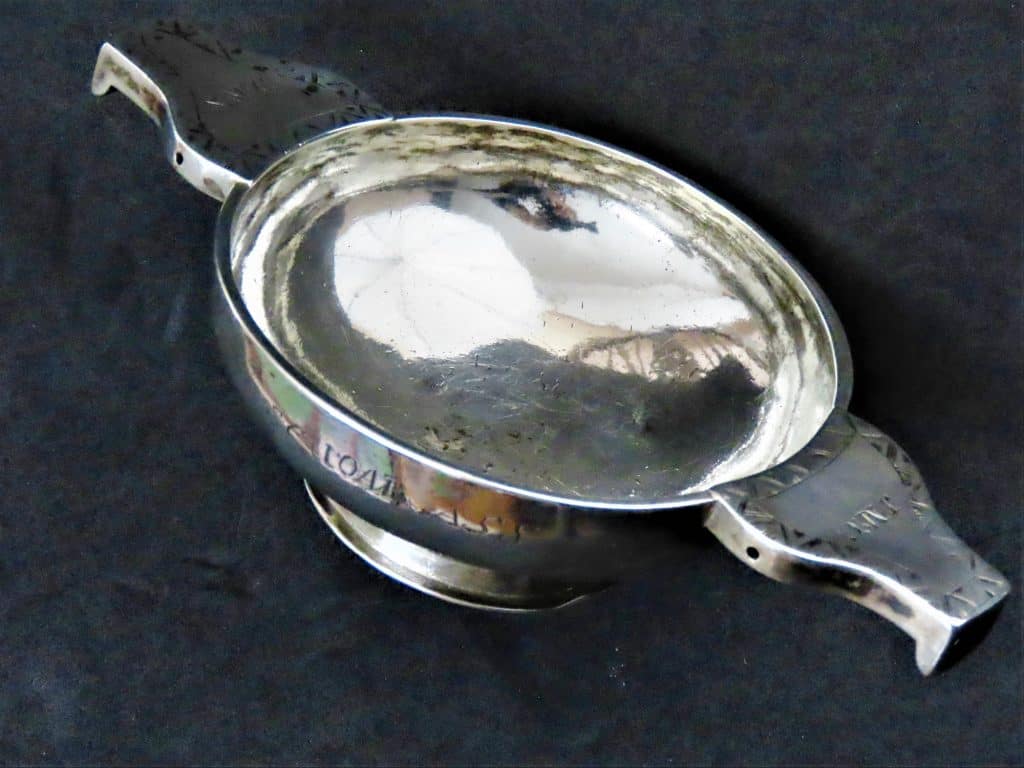 A provincial Scottish Silver Quaich by James Glen of Glasgow dating to 1743 to 1756
To enquire about this item
please click here
Price: £1,650
Ref: AA.048.23
Item Description
A rare and attractive example of the work of a Glasgow silversmith dating to the middle years of the 18th century.
The quaich is of robust form consisting of 3 ounces of silver and measures just under 6 inches (15 cm) from lug to lug. One lug is engraved "N McC" on the upper surface and the other "J McC" inside a stylised border of traditional chevron design.
The bowl is attached to a circular foot with the maker's marks of "I G" incuse struck twice on the exterior base of the bowl inside the foot. The rim of the bowl outside is inscribed in a crude hand "SCUOAB ASS". Further remnants of names now not legible are scratched onto the base of the bowl around the stamps which attest to the long life of the quaich.
Provincial examples of silver Scottish quaichs of this period are rare.