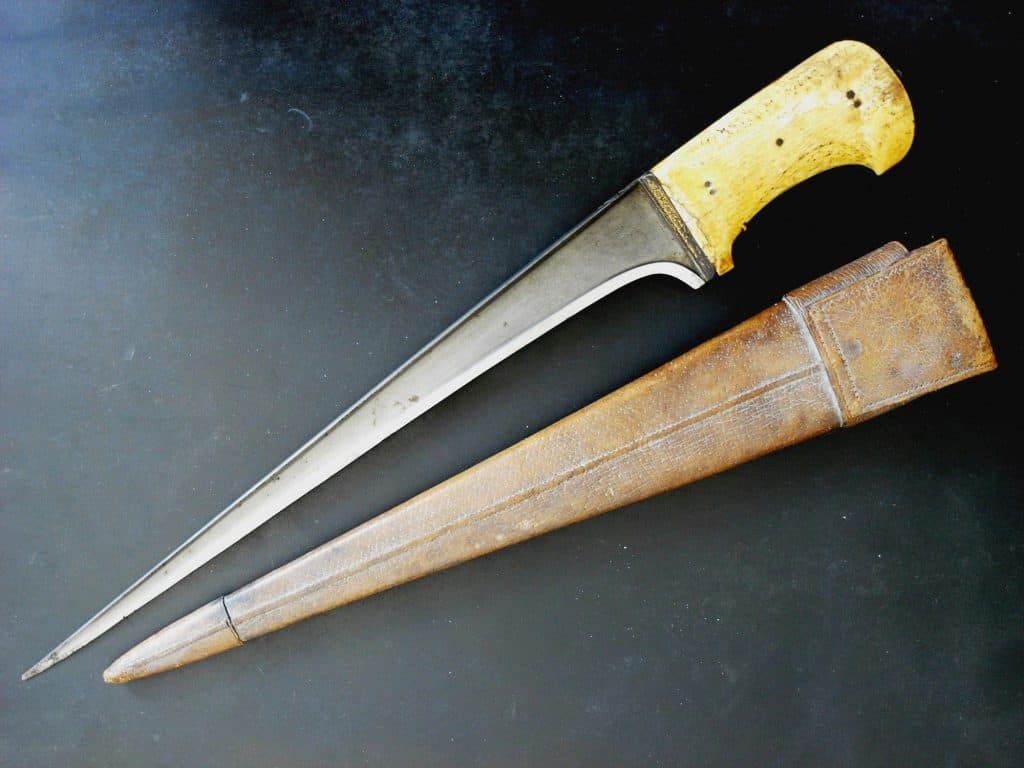 19th Century Persian or Afghan Pesh-Kabz with Finely Watered Steel Blade
To enquire about this item
please click here
Price: £1,600
Ref: 33.15
Item Description
A fine Pesh-Kabz with straight watered steel blade of "T" section wootz and raised polished cutting edge.
The camel bone grip scales are held together by 5 metal studs. The grip has a suspension loop, raised finger support and retains some elements of fine floral koftgari on the metal washer between the grip base and the blade.
The scabbard is made of goat skin.
Blade length 14.25 inches (36 cm) total length 19.25 inches (49.5 cm).