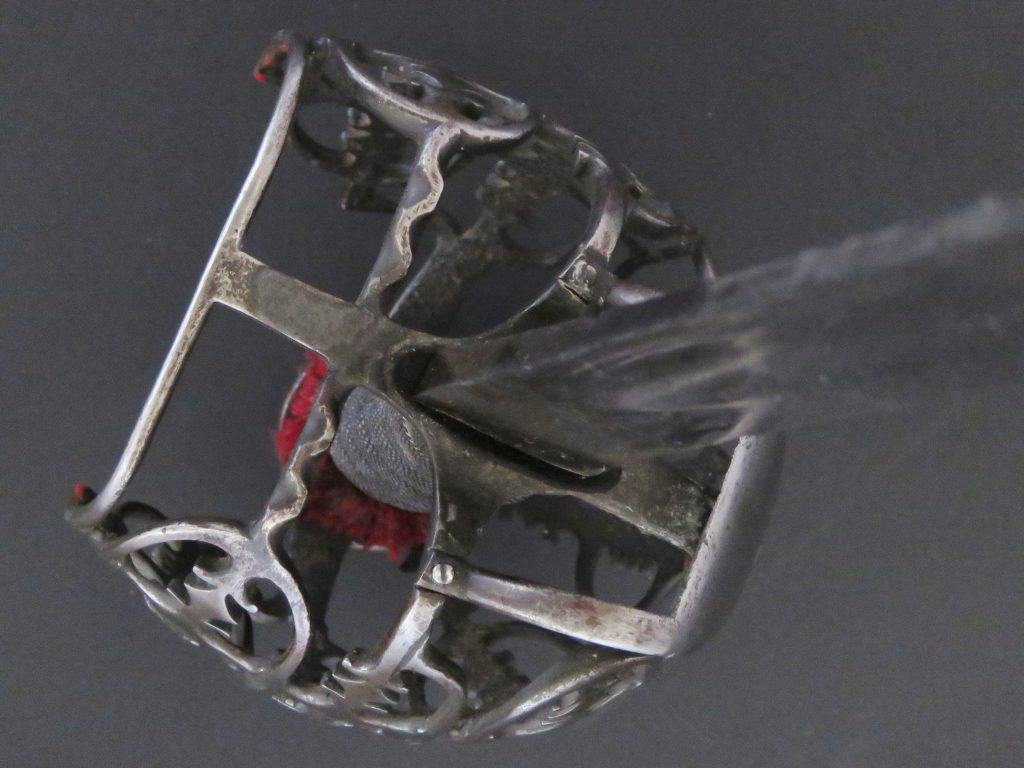 English Silver Hilted Small Sword by William Kinman of London hallmarked for 1761/2
To enquire about this item
please click here
Price: £1,650
Ref: 056.17
Item Description
An attractive mid 18th century English silver hilted small sword with hallmarks for London 1761/2. The maker is William Kinman, one of the foremost makers of silver hilted swords working in London, and whose work is amongst the highest standards of English craftsmanship at the time.
The hilt consists of a shell guard, pas d'ane rings, knucklebow and quillons front and back, with attractive ribbed and moulded borders. The shell guard, pommel, knucklebow and ricasso, are pierced and engraved with intricate compositions of martial stands of arms and musical instruments centred on a reclining semi-naked male figure (in one instance emulating Britannia), set off against a detailed pierced and engraved foliate background.
The hilt is in fine condition and without any noticeable dents, bangs or bruises. There are no losses or repairs and the guard has maintained its original pleasing outlines. The hallmarks, makers and date marks are clearly stamped on the knuckle bow. The grip consists of silver wire (alternating flat  and twisted) spiral binding applied around a baluster shaped wooden core with silver collars mounted top and bottom.
The tapering, slender, hollowed, triangular section, colichemarde blade is 32 inches (81.25 cm) long and overall the sword is just over 39 inches (99 cm) long. The blade is decorated with foliate designs inside panels at the wider part near the hilt. The blade is in good condition, slightly, but not significantly,  age-spotted near the hilt
For similar swords by London silver smiths see "London Silver-hilted Swords" by Leslie Southwick, Royal Armouries, 2001, and for further information on the working life of William Kinman specifically, see pages 159 and 160.